Iowa House is larger than most Bed and Breakfast Inns and smaller than most hotels in Ames, Iowa. Our 15 guest rooms can host up to 34 overnight. Furnishings are an eclectic mixture of past, present and future. Collectibles and period pieces team with task chairs, recliners, flat-screen TV's, free WiFi, guest computer and free off-street parking. Our decor features hand-stitched quilts by Tana's late Mother and Iowa State Fair blue-ribbon quilter Helen Paine, making us a favorite hotel in Ames, Iowa.
Check-in time is

3 pm

or later
Check-out time is

11am
Our rates vary by date and include a full complementary breakfast, WiFi, and parking.
Rates may be higher for special events like Family Weekend, spring graduation and football weekends.
Please call to inquire about corporate, government, and group rates.
To check rates for your specific dates, please go to our booking page.
Our off-street parking is between the

Iowa House

and the

ISU baseball field
Our included full, complementary breakfast is served from

7am-9am weekdays

and from

8am-10am on Saturday and Sunday
All rooms have private baths, flat screen TVs and pillow-top beds with comforters and quilts,
Loft Suits have a spiral staircase leading to a loft with a second TV and a full-sized futon
All Rooms have Queen Beds

Except Loft Suite 303- King Bed
Except Room 304- Twin Beds

Please call to book spare bedroom(s) without baths (rooms 102 and 305). These rooms must be rented along with another guest room.
Room 102 connects to room 101- sleeping a total of four.
Room 305 connects to loft suite 303- sleeping a total of six.
Meet guests in our three meetings areas

Living Room
Dining Room
Former Fraternity Chapter Room

Here you can play cards, games, or watch the big-screen TV. 

In both dining room and Chapter Room your computer can be connected to audio visual equipment for power point presentations and slide shows. 
Iowa House is a great setting for sorority and fraternity reunions, weddings and family gatherings as well as business and professional seminars and retreats.
Both the Chapter Room, and dining room have audio/visual equipment for slideshows, or powerpoint presentations.
You may rent the whole house and common areas on a two-night minimum bases.

This rental does not inlcude use of our commercial kitchen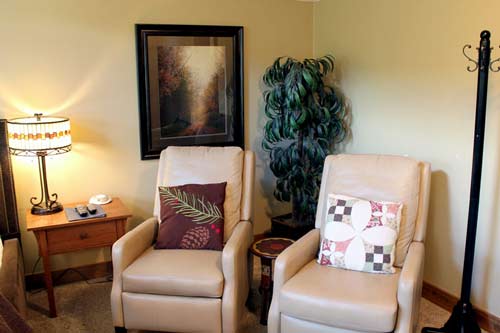 Most of these ISU Hotel rooms have a refrigerator, microwave, recliner, and swivel task chair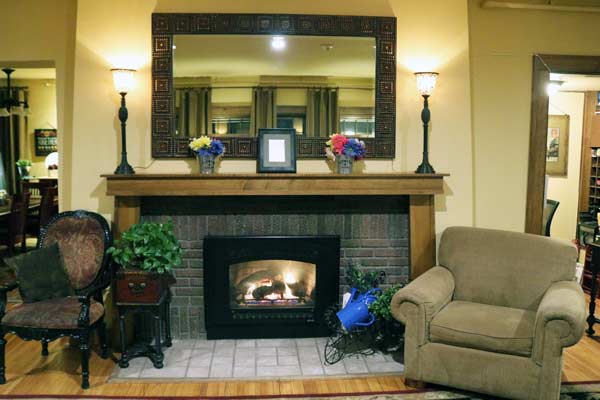 Meet guests in our living room, dining room or former fraternity Chapter Room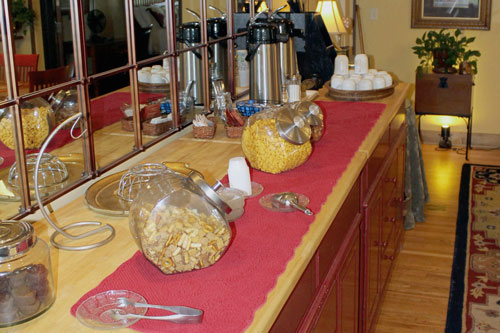 Snacks available in our dining room daily.